Table Screen panels TS
The Table Screen "TS" panels are sound absorbing and soundproofing; studied to divide two work station (desk). The TS panels are coated with textile on both sides equipped with metal hanger to hold on desk.
Sound proof
The soundproof value of the Free Standing panels is indicative due to a non soundproofing connection with other elements such as, wall and/or other panels.
Average soundproof FS panel RW = 26 dB
Sound absorption
Average sound absorption coefficient DS panel αW = 0.65
How to use
By using the TS panels you can decrease the noise between two work station until 10 dB. this value can vary on their position, dimension and with presence of sound absorbing panels on the ceiling. To know more about their performances check "efficacia degli schermi acustici".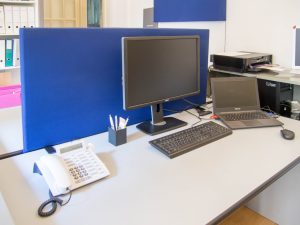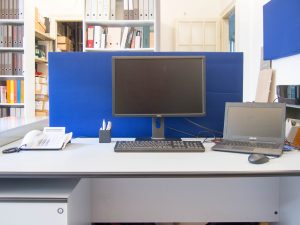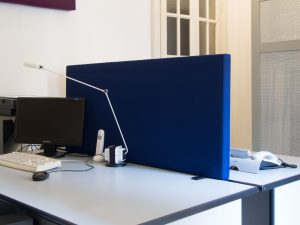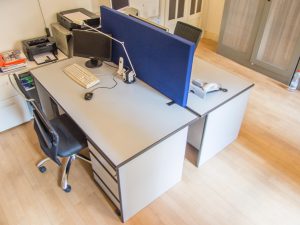 TS panels are available in 10 colors, dimension 55 x 125 x 6 cm and on custom sizes.