Free Standing – FS
The Free Standing "FS" panels are sound absorbing and sound insulating; they are made as acoustical room dividers and improve rooms' acoustics. The FS panels are coated with textile on both sides, and self-supported with chromed metal feet.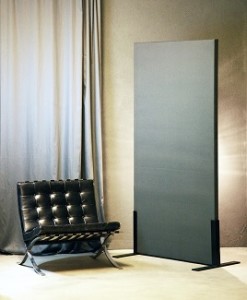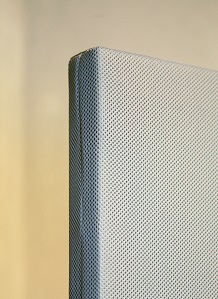 Sound insulation
Sound insulation is the capacity of an element to stop the sound. Soundproof varies depending on the frequency.
Average sound insulation FS panel RW = 26 dB
The sound insulation value of the Free Standing panels is indicative due to a non sound insulating connection with other elements such as, wall and/or other panels.
Dimensions
Standard dimensions
Custom sizes are available upon request
Accessories
Wheels to facilitate the movement of panels.