Double Side Panels – DS
The Double Side "DS" panels are sound absorbing panels composed by metal structures and coated with textile on both sides; they are made for ceiling application (vertically) and as a room divider. On request an insulating sheath can be added inside the panel.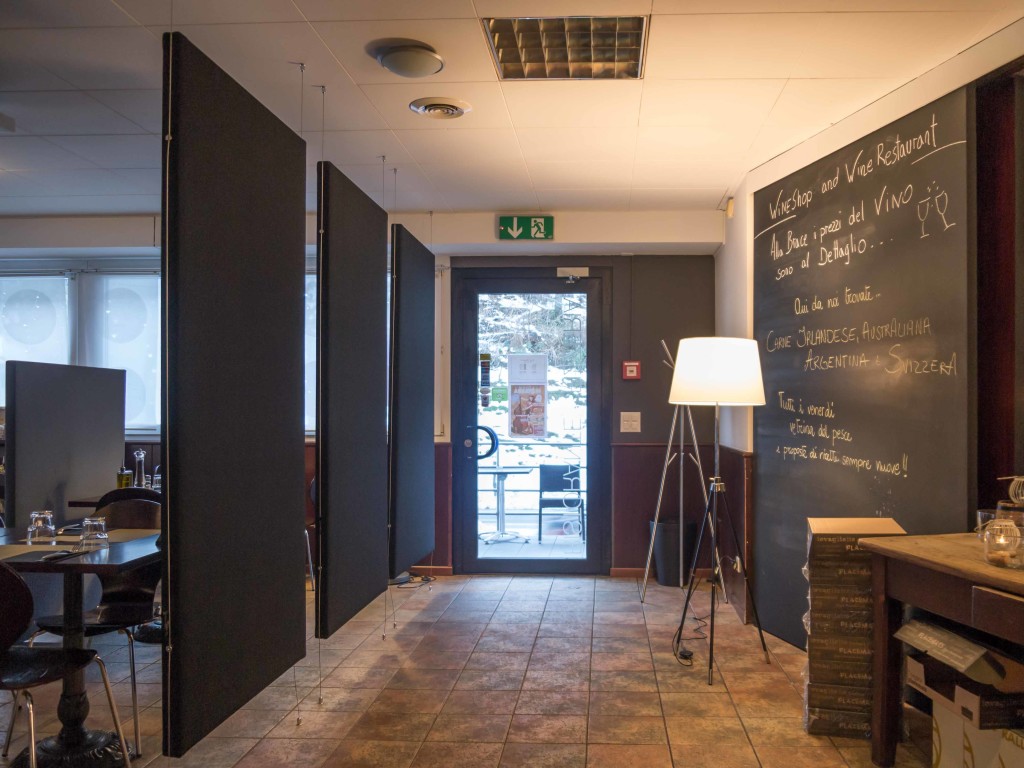 Sound absorption
Everage sound absorbtion coefficent DS panel αW = 0.65
Dimensions
Standard dimensions
The panels can be used both vertically and horizontal
Custom sizes are available on request
Applications
Ceiling installation (vertically)
Hooks kit for vertical ceiling installation
(2 hooks and 4 hangs per panel).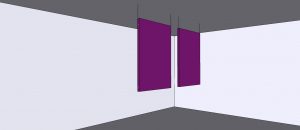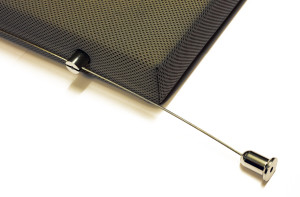 Room divider
Hooks kit for room divider installation (2 hooks on ceiling, 4 hangs on the panel, and 2 hooks on the floor).